[ PARSONS INTEGRATIVE STUDIO 1 - WEEK 8 REFLECTION ]
Our studio class this semester was assigned to work with a startup company called Mirror that Look. After conducting research for a few weeks now, we had the opportunity to spend some class time for a workshop with the founder Evelyn Nguyen on co-creation. The idea of this workshop was not only to get some fresh perspectives from the expert in the industry, but also to work as one large group after every team has been focusing on different research areas.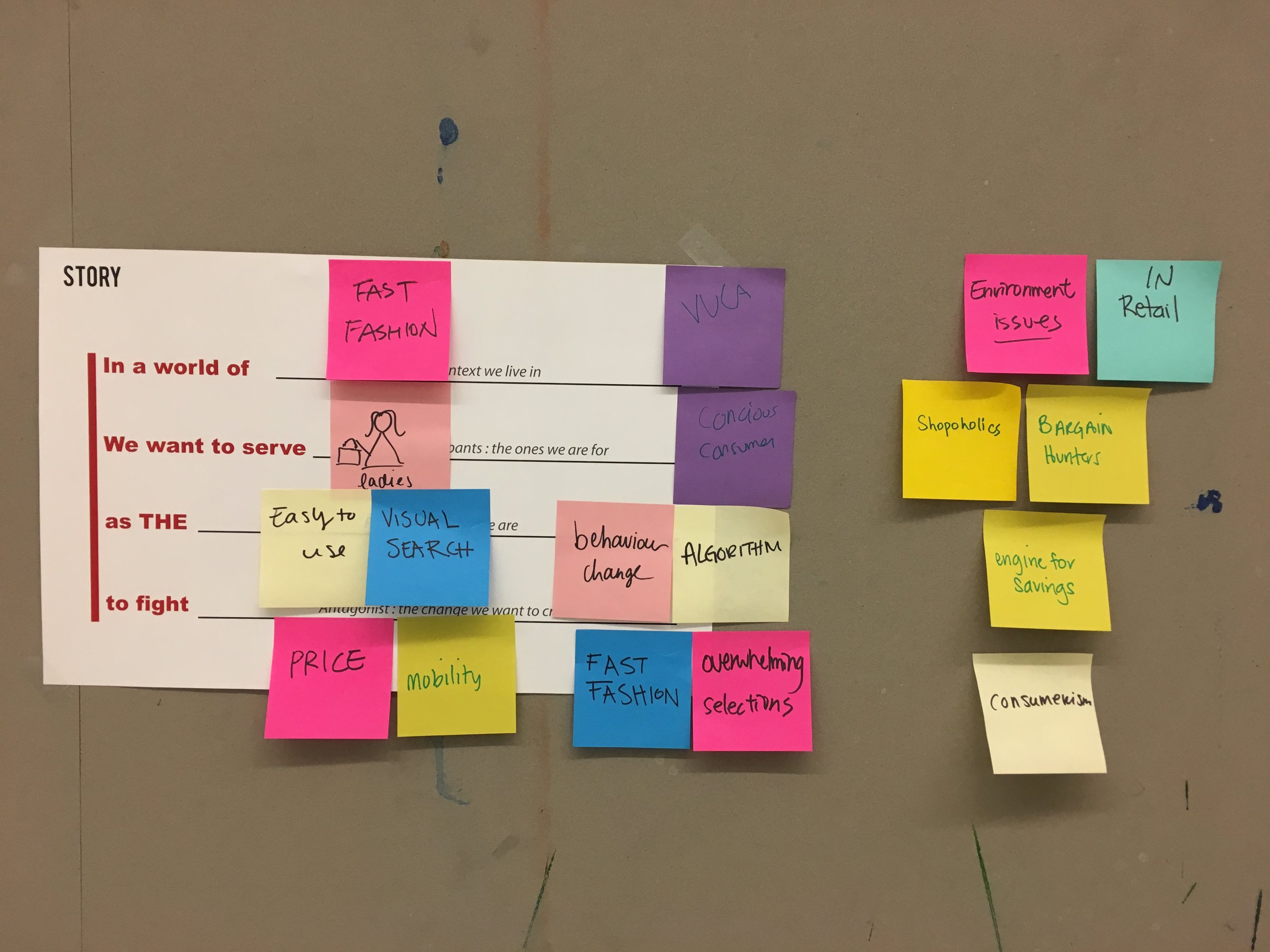 The 1 hour workshop was worth more than all the articles we've been reading about co-creation. Sure, it wasn't a true co-creation session with real customers/users of our projects. However, everyone of us in the room has some experience in the fashion industry. (Some of us hate shopping, which I'd consider them the moderate extreme users. ;-) ) Within just 10 minutes, we were able to fill two ecosystem maps, one with the users/shopper in the center, another with the company Mirror that Look. Both full of post-its of ideas that not single one of us could have thought of on our own. My favorite was the 15min exercise on the "quest" creation for Mirror that Look, coming up with different "whys" for the company and gives it value. This one is the closest to what my team is working on:
In a world of VUCA,
we want to serve the Conscious Consumers,
as the Behavioral Change Algorithm,
to fight Fast Fashion & Overwhelming Selections.
Quote of the week
"IF I WERE GIVEN ONE HOUR TO SAVE THE PLANET, I WOULD SPEND 59 MINUTES DEFINING THE PROBLEM AND ONE MINUTE RESOLVING IT."
- Albert Einstein