This sweet potato dumpling is to DIE FOR - it has been our favorite dessert when we visit our family in Malaysia ever since I have memory. And of course, the best recipe always come from Grandma :D
Grandma once told me that this dessert is from Hainan island where her and Grandpa are originally from; however, I can't really find much information online about it. We as the Foo's descendants I feel the responsibility that we must learn how to make them so our children and grandchildren can also enjoy this delicious dessert <3 Like all the other recipes from my Grandma, the one way to know what's the "right amount" use of ingredients is through feeling it, and that feeling only comes from experience. That's why I am not able to tell you the exact amount of ingredients you need for this recipe, sorry!
PREP WORK: COCONUT
Use only old (brown) coconuts
Shred coconut meat (warning: this is gonna be one of the most intense workout for your arms, even if you have the right tool.)

PREP WORK: PEANUTS
Use a stone grinder to crush peanuts into powder form (with some larger chunks for texture)

FILLING
You also need: pandan leaves, sugar, palm sugar and water
Add palm sugar and pandan leaves (tie a knot) to boiling water
Add peanuts, coconut and sugar

DOUGH
Cook A LOT of sweet potato in boiling water (it's important that you use tasty sweet potato)
slowly add flour and knead until the dough is not sticking to your hand, add water if it's too dry
Roll out the dough (not as thick as pie crust but not as thin as wonton wrapper either) and use a rice bowl to cut the dough into circular shape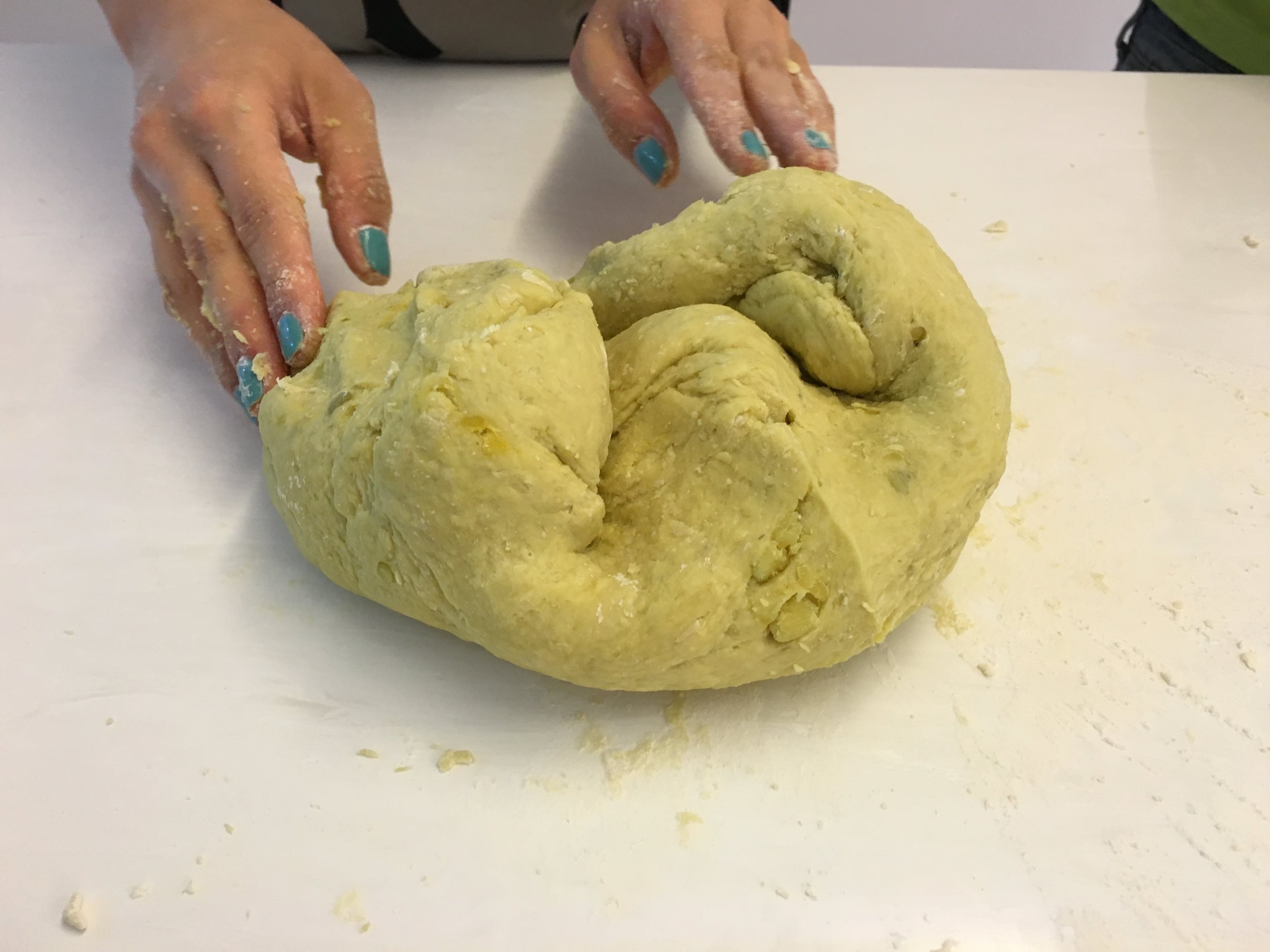 ALMOST DONE!
Add filling and form the dumplings to any shape you like (lots of grandma consulting is needed here....)
Steam for about 15 minutes and voila! Deliciousness.
My mouth is watering just from writing this post - I think i'll have to get the ingredients tomorrow and make myself some of these <3